Sun, sand and sustainability
Responsible design, entrepreneurship and leadership
Sun, sand and sustainability
Responsible design, entrepreneurship and leadership
26th February 2010
UCA Farnham
Farnham
Surrey
FREE event
Organised by: The Centre for Sustainable Design
Strategic partner: ResponseAbility Alliance
Background
On the 11th December 2009, Gary Waterworth Owen, Garreth Waterworth Owen, Guy Powiecki, seven Bedouin including the "Scorpion Prince", 14 camels and a dog, completed a 32 day journey from the Gulf of Suez, across the Sinai desert, finishing at the Gulf of Aqaba bordering Saudi Arabia.
The aim of the expedition was to highlight the challenges of climate change, scarce water resources and need for eco-innovative solutions.
"During the trek we produced very little waste, our carbon footprint was minimal and only carried what we needed.
The expedition was a truly inspiring, life changing experience for all. It not only highlighted the environmental challenges associated with climate change, water shortages and loss of biodiversity, but also the importance of respect for other cultures and the need for creative thinking."

Gary Waterworth Owen, CEO, ResponseAbility Alliance
Download slideshow and press coverage
Why attend?
Inspirational story
Practical tips for responsible design, entrepreneurship and leadership
Networking with other like-minded companies
Target audience
The workshop is particularly aimed at companies with less than 250 employees based in the South-East of England that produce low carbon, resource and water efficient products/ technologies. Those that many be especially interested include CEOs, Managing Directors, Development Directors, Marketing Directors, Innovation Directors, Inventors and Consultants.
Agenda
12.00

Registration/networking

12.30

Presentation

1.30

Q&A

2.00

Networking

3.00

Close
Fees
There is no charge for this event.
Registration
Please download Registration Form
Map and Directions
Organised by:
Funded by: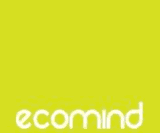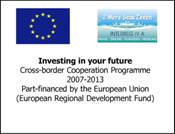 Free sustainable product and innovation support is provided by
The Centre for Sustainable Design (CfSD), University for the Creative Arts,
through the Environmental Market and Innovation Development (Eco-MIND)
project 2008-2011 – part of the INTERREG IV A 2 Seas Programme