Marketing Your Eco-Products Workshop
Marketing Your Eco-Products Workshop
31st January 2011
UCA
Farnham
Surrey

FREE event organised by: The Centre for Sustainable Design
Background
There are growing market opportunities for companies that are developing and/or have developed innovative environmental products and technologies. However there are many challenges in convincing prospective customers to recognise the value of greener product performance and move towards purchasing or specifying innovative products. This leaves many start-ups, inventors and entrepreneurs asking how to pursue greener marketing successfully. The workshop will focus on company needs and be highly interactive. A range of key questions will be addressed including:
What is your unique selling proposition (USP)?
How best to promote your product?
Who are you targeting in the marketplace?
The Workshop will tackle the above and other questions through a practical presentation, facilitated discussion using the 10 Ps model and exercises focussed on your eco-products.
Who should attend Marketing Your Eco-Products?
The workshop is targeted at the needs of companies with less than 250 employees based in the Surrey, Hampshire, Kent and East & West Sussex that produce low carbon, resource and water efficient products/technologies. The event will be particularly relevant to CEOs, MDs, Marketing Directors, Directors, Innovation Directors and Inventors.
Benefits of attending
Networking with other companies
Insight into making Greener Marketing more successful
Identification of new business opportunities
Recommendations for marketing your eco-products
Agenda
09.00

Registration

09.15

Marketing your Eco-Products
Martin Charter, Director, The Centre for Sustainable Design, UCA
Co-author of 'Greener Marketing' and 'Marketing and Sustainability'

10.15

Facilitated workshop using 10Ps to guide discussion on marketing your eco-products

11.30

Practical Exercises

12.30

Summary of Learning

12.45

Recommendations for Action

13.00

Close
Booking
To book your place please email Ros on rcarruthers.t1@ucreative.ac.uk or complete and forward back the completed registration form below. Places are limited so book early.

Download booking form
Map & Directions
Please download Map
Organised by:

Funded by: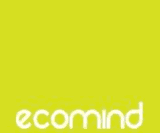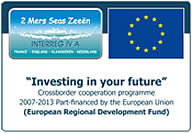 Free sustainable product and innovation support is provided by The Centre for Sustainable Design (CfSD), University for the Creative Arts, through the Environmental Market and Innovation Development (Eco-MIND) project 2008-2011 – part of the INTERREG IV A 2 Seas Programme