OpenGreen
OpenGreen
9th February 2011
Bricks & Bread Sustainability Living Centre – Aldershot
Albion Works
Church Lane East
Aldershot
Hampshire GU11 3BT
UK
Organised by: The Centre for Sustainable Design
Supported by: Bricks & Bread Sustainable Living Centre – Aldershot
Background
OpenGreen is a one day open innovation workshop aimed at identifying new income generating opportunities for more sustainable products, services and product-services. OpenGreen is powered by the GreenThink © process that has been developed by Martin Charter. Martin has over 20 years of green innovation experience working with both large and small companies in Europe, Asia and North America. OpenGreen is FREE to companies or social enterprises that employ less than 250 employees that are based in Hampshire, Isle of Wight, West Sussex, East Sussex, Kent or Surrey.
The OpenGreen programme covers:
'State of the art' presentation on sustainable innovation and design
Identification of income generating opportunities
Highlighting of obstacles to market success
Drill down focus on specific opportunities
Development of commercialisation plans
Marketing and selling products
Networking opportunities
Programme
9.00

Registration & networking

9.30

Introductions

9.45

Presentations

10.45

Speed networking

11.45

A-Z

12.45

NOT

1.00

Lunch


1.30

Products/services

2.30

Advertisement

3.00

Sell!


3.15

Journey

3.30

Discussion

3.45

Lessons learnt

4.00

Networking

5.00

Close
What companies say about the OpenGreen process
"OpenGreen process introduced me to additional companies and individuals with shared passion for this emerging sustainable market."
Managing Director, Carey Ambrose Ltd
"OpenGreen was a great day to meet like minded individuals and develop understanding and knowledge in the Green Design and Innovation sector. "
Partner, Ecotomy.
"Thought provoking. "
Director, Sustainables4u
"Thought provoking. Exposed me to a number of experts in their field and the way the day was organised helped me interact with them. "
Director, Carey Ambrose Ltd.
"Very good event for networking and to use as a sounding board."
Marketing executive, Valueform Ltd.
"Fantastic."
Managing Director, EcoComply Ltd.
Fees
There is no charge for this event
Registration
Please download the Registration Form
Map & Directions
Please download Map
Organised by:

Funded by: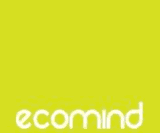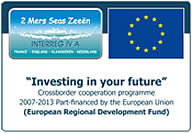 Free sustainable product and innovation support is provided by The Centre for Sustainable Design (CfSD), University for the Creative Arts, through the Environmental Market and Innovation Development (Eco-MIND) project 2008-2011 – part of the INTERREG IV A 2 Seas Programme
Supported by: