Smart: Know-Net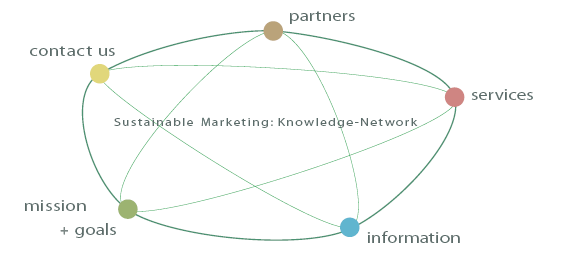 The Sustainable Marketing Knowledge Network (Smart: Know-Net) is an online resource that exists to bring together the worlds of marketing and sustainability. As a business discipline marketing has a tremendous influence over the environmental and social impacts of businesses and their products, policies and production processes. Marketers are also well placed to exert a positive influence in helping businesses to become more sustainable. Experience however suggests that marketers are often hesitant when it comes to recognising opportunities for their businesses to embrace more sustainable technologies and practices. Smart: Know-Net exists to provide marketers with the knowledge, concepts and contacts they need to respond to the sustainability challenge positively and proactively.
If you are new to the issue of sustainable marketing and would like to start at the beginning with an introductory guide written by Charter, Peattie, Polonsky and Ottman, click here. Alternatively, for more detailed information on a range of marketing and sustainability issues, try our "Information" pages.
Smart: Know-Net is a joint initiative between The Centre for Sustainable Design (www.cfsd.org.uk) and Centre for Business Relationships, Acountability, Sustainability and Society (BRASS) (www.brass.cf.ac.uk) in association with J. Ottman Consulting (www.GreenMarketing.com) and Business and Law Faculty at Victoria University (www.business.vu.edu.au)
Website developed and managed by The Centre for Sustainable Design in association with the Centre for Business Relationships, Accountability, Sustainability and Society

The development of Smart: Know-Net has been led by Martin Charter & Ken Peattie.