Partners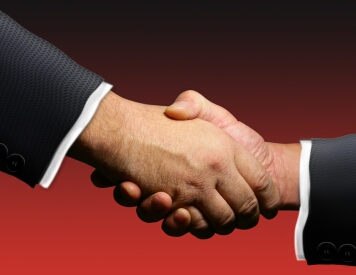 Smart: Know-Net is a joint initiative between The Centre for Sustainable Design (www.cfsd.org.uk) and Centre for Business Relationships, Acountability, Sustainability and Society (BRASS) (www.brass.cf.ac.uk) in association with J. Ottman Consulting (www.GreenMarketing.com) and Business and Law Faculty at Victoria University (www.business.vu.edu.au). However the project is also supported by a number of other organisations, see below for a full listing.
(www.cfsd.org.uk) The Centre for Sustainable Design »

Facilitates discussion, training and research on eco-design and broader sustainability considerations in product and service development. This is achieved through workshops, conferences, research, consultancy, publications, and the Internet. The Centre also acts as an information clearing house and a focus for innovative thinking on sustainable products and services. The Centre is an internationally recognised centre of excellence.
(www.brass.cf.ac.uk) Business, Relationship, Acountability, Sustainability and Society (BRASS) »

Through its research work, partnerships with businesses and their stakeholders, and communications activities BRASS aims to significantly contribute to the development and dissemination of new knowledge and understanding about the significant changes occurring in the relationships among firms, their customers and suppliers, investors, communities, government and a range of non-governmental organisations (NGOs).

(www.greenmarketing.com) J. Ottman Consulting »

The consultancy works with Fortune 500 companies, the U.S. EPA, and other clientsto find environmental solutions to business problems. The company developed the Getting to Zero (sm) Process for Eco-Innovation, a process that integrates environmental considerations into product concept development and evaluation.

(www.business.vu.edu.au) Business and Law Faculty at Victoria University »

The Faculty of Business and Law at Victoria University is one of the largest business schools in Australia, offering a unique combination of academic and practical learning, and covers the entire range of business education, research and consultancies.
(www.uneptie.org/sustain) United Nations Environment Programme »

UNEP has initiated an Advertising and Communication Forum on Sustainability in 1999. Through partnerships with representatives of the advertising/marketing sectors, national and local authorities, NGOs and consumer associations, UNEP's Forum aims to promote more and better communication on sustainability issues as well as adapted marketing strategies to promote green products and services.

(www.e-squareinc.com) E-Square Incorporated »

E-Square Incorporated was founded in September 2000 to help clients move towards environmnetal and social sustainability. The company provides consultancy related to sustainability strategy, environmental education and marketing/communications. A core element of its approach is an extensive network of national and international experts that have been built to help support clients.

(www.cim.co.uk) The Chartered Institute of Marketing (CIM) »

The Chartered Institute of Marketing is the world's largest professional body for marketing. With over 60,000 members, CIM delivers marketing excellence worldwide. CIM's mission is the delivery of worldclass professional support for marketing professionals. CIM provides access to quality education, training, membership activities and the opportunity to maintain and develop relevant professional skills in an increasingly competitive marketplace. Founded in 1911, CIM is the only marketing organisation able to award individual Chartered Marketer status to eligible members.