Skip to content

ABOUT US
THE TEAM
The people behind the organisation: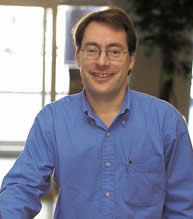 Professor Martin Charter, Director,
The Centre for Sustainable Design ®
Professor Martin Charter is the Director of The Centre for Sustainable Design at University for the Creative Arts (UCA) and a former Visiting Professor of Sustainable Product Design at UCA before joining full-time. Since 1988, he has worked at director level in 'business and environment' issues in consultancy, leisure, publishing, training, events and research. Prior to this he held in a range of management positions in strategy, research and marketing in gardening, construction, trade exhibitions, financial services and consultancy including Save & Prosper Group, Reed International, Creative Marketing Group and Kiveton Park (Holdings) Ltd. Martin was the launch Director of Greenleaf Publishing, Marketing Director at the Earth Centre, former co-ordinator of one the UK's first green business clubs, more recently he ran a regional network on green electronics and currently he directs a network focused on eco-innovation.
Martin is former editor of the Journal of Sustainable Product Design, The Green Management Letter and Greener Management International (GMI) and is presently a member of the Editorial Boards of GMI, International Journal of Sustainable Engineering and International Journal of Sustainable Design. Martin is a member of international advisory board of CARE electronics network, judge on the Association of Chartered & Certified Accountants (ACCA) sustainability reporting awards (2001-2007) and a member of South-East England Development Agency (SEEDA) Waste Market Development Group, BREW South-East advisory board and was an assessor on the Department of Trade & Industry (DTI) Technology Programme.
Martin has previously been an advisor on sustainable innovation to Hampshire's Natural Resources Initiative, an advisory board member of the Sustainable Trade and Innovation Centre (STIC), SEEDA's Environmental Technology Taskforce and a member of the UK Design Museum's judging panel of Design Sense. Martin is presently convenor of ISO 14006 (eco-design management systems) and was the previous UK expert to both ISO and BSI groups on 'Integrating Environmental Aspects into Product Development' (ISO TR 14062). Presently, Martin also sits on sustainability advisory boards of P&G and InterfaceFlor in Europe. He is a regular international conference speaker and author and editor of various books and publications including Greener Marketing (1992 and 1999), The Green Management Gurus [e-book] (1996), Managing Eco-design (1997), Sustainable Solutions (2001) and System Innovation for Sustainability (2008). Martin has an MBA from Aston Business School (UK) and postgraduate diploma in marketing.
Scott Keiller, Project Coordinator ,
Sustainable Innovation, The Centre for Sustainable Design ®
Scott provides research and business consultancy on sustainable innovation at The Centre for Sustainable Design® and has over sixteen years' in-house experience of leading the sustainability programmes for major brands in the retail, FMCG and financial services sector. Scott brings to the project significant senior-level experience of electrical retail and of instigating novel approaches to product take-back. As Head of Environment and Public Affairs for Comet (then part of Kingfisher Group plc) between 1996-2002 Scott: instigated one of the UK's first national incentivised take-back programmes for mobile phones across over Comet's 300 stores; founded Renew Trust, a social business providing employed training in the remanufacture of 'end-of-life' electrical products collected from customers' homes; and led and managed the first nationwide partnership with British Gas under the Energy Efficiency Commitment to incentivise the trade-in and replacement of old, inefficient refrigeration with 'A' energy rated appliances. Scott also held senior sustainability roles at Starbucks and AXA Insurance. Scott holds a degree in Ecology and MSc in mathematics and statistical modelling.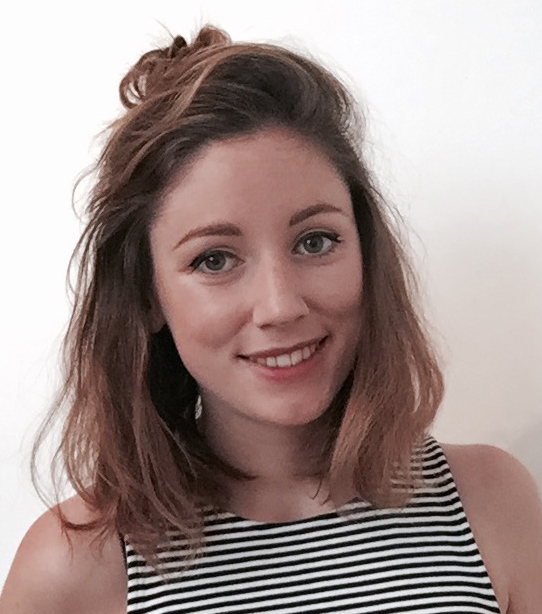 Rhiannon Hunt, PhD Researcher ,
The Centre for Sustainable Design ®
Rhiannon is an award-winning designer and innovator creating successful, sustainable concepts for a circular economy. Having originally qualified with a BSc Environmental Science from the University of Southampton, Rhiannon went on to work in environmental management within the construction industry. During this time, she became aware of the influence that materials selection and product design can have on environmental performance. Subsequently, she went on to study an MA Textile Design at Chelsea College of Art and Design, exploring new sources of natural and renewable materials and dyes. Following graduation, Rhiannon was granted the inaugural WRAP Extending the Life of Clothing award for her capsule collection of adaptable garments. Incorporating 3D printing technology and detachable components, the final collection went on to feature at Brighton Fashion Week 2015. Rhiannon continues to develop her creative practice, embracing sustainability as an inspiration for her work, which in turn informs her research into sustainable design practices as part of a PhD at the University for the Creative Arts. She has recently joined The Centre for Sustainable Design and is currently engaged with research projects on repair cafes and makespaces.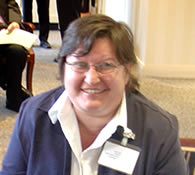 Ros Carruthers, Senior Administrator,
The Centre for Sustainable Design ®
Ros has worked in a variety of financial and administrator roles in South Africa and the UK. Ros held a number of roles for major international companies whilst working in South Africa. Ros worked at Barclays Bank as Client Liaison Administrator, Mitsubishi Corporation as PA to the Director of Finance, Unibank as Retail relationship administrator in the Credit Card Division, Teleboss as Secretary in the Sales Division and at Rivonia Primary School as the Assistant Bursar and as the secretary to the Governing Body. In the UK, Ros has worked for King and Company as an Administrator in their Research Department and joined CfSD in 2007 as an Administrator.
Ros enjoys wildlife and gardening and of course having barbeques in the summer and the occasional one in the snow!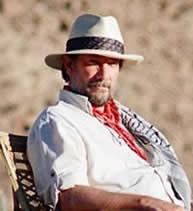 Gary Waterworth Owen, Senior Associate,
The Centre for Sustainable Design ®
Gary is an artist , entrepreneur and adventurer. Inspired in 1992 while working at the Earth Summit in Rio de Janeiro, he founded the ResponseABILITY Alliance. Since then his life has been devoted to helping individuals and companies develop and enhance their abilities to effectively respond to the challenges of the 21st Century. "Response Ability" is once again the core focus of his most recent initiatives, "Lengthen Your Stride" and "Wilderness Warrior" – unique personal and corporate transformation programmes conducted in wilderness areas that directly support community based development and nature conservation.
His business vision and mission as an entrepreneur includes growing what was originally a small design agency into what became a successful furniture and interior design consultancy, construction company, manufacturing plant and direct marketing company with all divisions under the umbrella of the South African based Colourplast Group. In the late 1970s, long before the "Green/Eco business" revolution, Gary began recycling alluvial diamond and marble mining waste in South West Africa (now Namibia), into architectural finishes. This product was applied and exported throughout Africa and the USA.
Inspired from an early age by the Artist/Explorer Thomas Baines (who amongst many expeditions, accompanied David Livingstone's exploration of the Zambezi) Gary pursued his own natural talent as a painter. His paintings have been exhibited in London, New York, Paris and Johannesburg and have been acquired by numerous private collectors. Proceeds from his exhibitions have helped support responsible tourism projects, artists with AIDS, arts and crafts projects in Namibia and Zimbabwe and conservation of wildlife in Natal, South Africa.
Gary was born and raised in Southern Rhodesia (now Zimbabwe). His home town of Bulawayo abuts the outstanding Matopos National Park at the edge of the Kalahari Desert. This landscape, along with the Victoria Falls and Hwange National Park to the North, and the mountains of the Vumba, Chimanimani, and Inyanga to the East, not only inspired him as an artist but helped him draw on the richness and diversity of southern Africa. It seduced him into a world of exploration, creativity and an unrelenting passion for adventure. His time as a soldier in the early 1970s equipped him well for the numerous personal development and leadership expeditions he has undertaken since.
Gary is a Fellow of the Royal Geographical Society, Open Africa and Artists for Peace Justice and Civil Liberties. He serves on the advisory boards of a number of responsible tourism, ecodesign and socially responsible organisations in Africa and Europe and was recently appointed to the International Honorary Advisory Council of the Statue of Responsibility Foundation.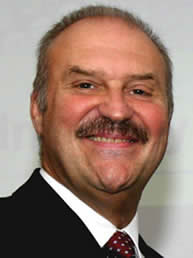 Vic Clements, Senior Associate,
The Centre for Sustainable Design ®
Vic Clements is an experienced and practicing Environmental and Regulatory Compliance consultant and has worked for over ten years in the field of environmental management and law ( in which he holds an MSc degree), specialising in the WEEE, RoHS and EuP Directives and the increasingly important field of Environmentally Conscious Design (Eco Design).
Prior to this Vic had over thirty years experience as an engineer, consultant and businessman, in the EMC and Wireless regulatory compliance arena, as a notified and competent body assessor with the EMC, LVD, MSD, R&TTE and Medical Devices directives and can bring this wide regulatory, industrial and business experience in support of his environmental expertise.
He is a Chartered Environmentalist and Member of the Institute of Environmental Management and Assessment as well as a Chartered Electrical Engineer and Member of the IET. He is also a Fellow of the Institute of Sales and Marketing Management and a Fellow of the Royal Society for the Arts, Manufactures and Commerce. Vic is an experienced presenter and trainer. He has presented papers and seminars and run training courses in UK, Germany, USA, Canada, Japan, Thailand, Singapore, Hong Kong and China on subjects ranging from Wireless Network Technology, through CE Marking to environmental legislation (WEEE/RoHS) and Eco design.